Thursday, January 13th, 2011
What historical romances are you looking forward to in the next couple of months?
Wendy the Superlibrarian has an excellent wiki that lists all the upcoming historicals to July 2011.
Here are a few on my list:
January/February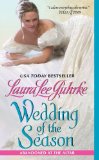 Wedding of the Season by Laura Lee Guhrke
Lady Most Likely by Eloisa James, Julia Quinn & Connie Brockway
How to Woo a Reluctant Lady by Sabrina Jeffries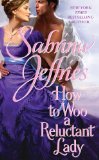 When Beauty Tamed the Beast by Eloisa James
The Seduction of his Wife by Tiffany Clare
What I Did for a Duke by Julie Anne Long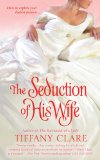 Scandal of the Year by Laura Lee Guhrke
Unveiled by Courtney Milan
To Tempt a Rake by Cara Elliott
Any recommendations for books I might have missed?