Tuesday, February 1st, 2011
The cover of HEIRESS IN LOVE is even more gorgeous in the 'flesh' than it is online. Look at the shiny gold foil!
Don't forget to join my Brooke Club to go into the draw to win one of these exquisite (limited edition *G*) signed cover flats plus some fabulous new release historical romances!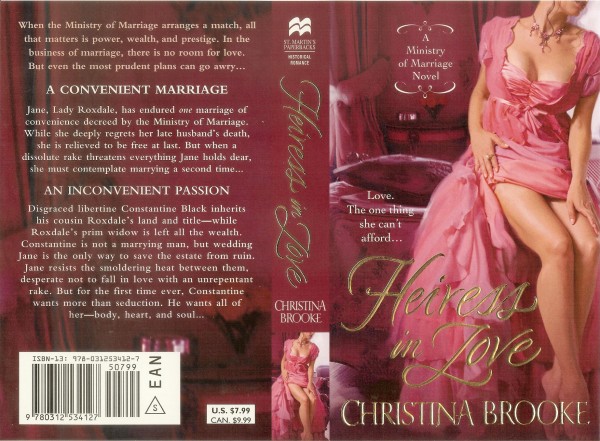 Go here for details.