Tuesday, October 18th, 2011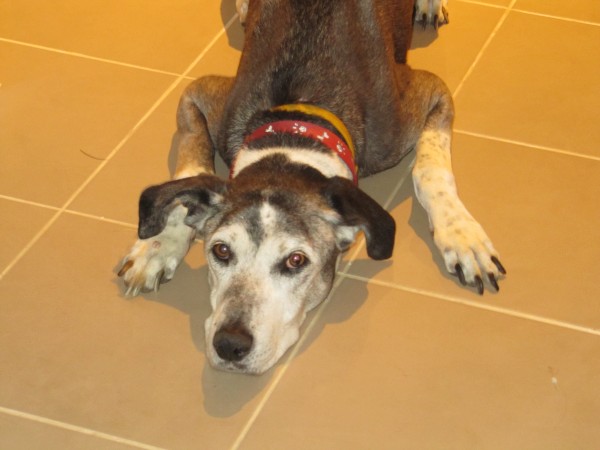 This is my dog Monty, who is the inspiration for the ageing Great Dane, Ophelia, in MAD ABOUT THE EARL. Monty is a Great Dane/Ridgeback cross with the Harlequin Dane colouring and a very pronounced ridge. She's not much to look at and she's getting on in years now, but when she runs, she's pure canine poetry in motion.
Here she is waiting patiently as I cook the evening meal. She knows that if she looks pathetic enough I will always give her raw off-cuts of eye fillet or grain-fed chicken breast that I'm trimming before I cook it for the family. Of course, Ophelia is an aristocratic dog so she's pure-bred Dane but her personality is definitely Monty's!