Media
For fast facts and answers to frequently asked questions, please click here.
About Christina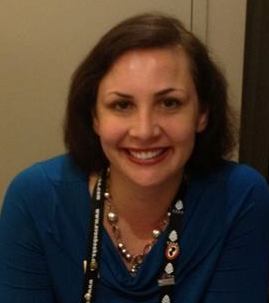 Christina Brooke is a former lawyer who staged a brilliant escape from the corporate world and landed squarely in Regency England.
She was the first Australian to win the Romance Writers of America's Golden Heart Award for the manuscript which became her first published novel. Christina is a two-time RITA nominee and her books have also been nominated for RT's Reviewer's Choice Award, Bookseller's Best and the Australian Romantic Book of the Year Award as well as for various Australian Romance Readers Association awards.
Christina makes her home in sunny Queensland, Australia with her husband, two boys and one enormous girl dog called Monty. Monty is the inspiration for Ophelia, the Great Dane in the Ministry of Marriage series. However, the resemblance of any human characters to real life people is purely accidental.
Christina loves to travel, particularly to England for research and to see her dear friends, readers and colleagues in the United States. She also loves walking, window shopping for antiques and enjoying good food, good wine and good times with her friends and family.
Christina loves to hear from readers so please join her on facebook, twitter or goodreads or drop her an email via her contact page.
For the latest news from Christina, please sign up for her newsletter.
Read Christina's answers to frequently asked questions from readers and writers here.
Appearances

Online

26 June Word Wenches
2 July The Romance Dish
3 July Romance Bandits
29 July The Ballroom Blog

In Person

16-18 AugustRomance Writers of Australia Conference, Fremantle

11-13 October Genrecon, Brisbane