Contest Roundup! 24 June
Here are all the places you can win a copy of HEIRESS IN LOVE:
1. Brooke-Club Giveaway (Ends 30 June)
2. Facebook Giveaway (HARDBACK COPY!) (Ends 20 July)
3. TRADE PAPERBACKgiveaway for newsletter subscribers (simply join my newsletter list on the homepage to enter) (Ends 30 June)
4. Goodreads–10 copies up for grabs! (Ends July 20)
5. Annie West giveaway
6. Check out my appearances–I'm giving prizes everywhere I go!
June
What a fabulous month for romance! Not only are many of my favorite authors releasing books this month, but so am I!! Heiress in Love releases on June 28.
Join my Brooke Club and sign up for my newsletter to win FIVE new releases in historical romance:
An autographed copy of Heiress in Love by yours truly
A Lady's Lesson in Scandal by Meredith Duran
Shameless by Anne Stuart
Notorious by Nicola Cornick
Silk is for Seduction by Loretta Chase
May
(Contest closed. Winner notified.)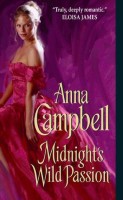 A signed copy of Anna Campbell's fabulous MIDNIGHT'S WILD PASSION. This is the classic romantic tale of the proper young companion hiding her light and the ruthless rake bent on revenge. He is the only one who can see her true, passionate nature and he is drawn irresistibly to her, even though loving her will ruin his carefully laid plans. A delicious treat!
PLUS
a signed coverflat
excerpt booklet and
bookmark
from my upcoming release HEIRESS IN LOVE.
Goodreads Contest! Win one of 3 Advance Copies of HEIRESS IN LOVE!
This contest is now closed.
March/April
(Contest Closed — Winner notified!)
FIVE Fabulous New Release Historical Romances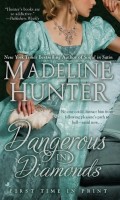 Dangerous in Diamonds by Madeline Hunter
Nowhere Near Respectable by Mary Jo Putney
Cloudy with a Chance of Marriage by Kieran Kramer
Taken by the Prince by Christina Dodd
My Irresistible Earl by Gaelen Foley
All you have to do is register here!
Once you join, you are automatically entered each subsequent draw.
January/February
(Contest Closed — Winner notified!)
Four fabulous new release historical romances:
What I did for a Duke by Julie Anne Long
When Beauty Tamed the Beast by Eloisa James
The Seduction of His Wife by Tiffany Clare
Unveiled by Courtney Milan
And… a signed cover flat of HEIRESS IN LOVE
All you have to do is register here!